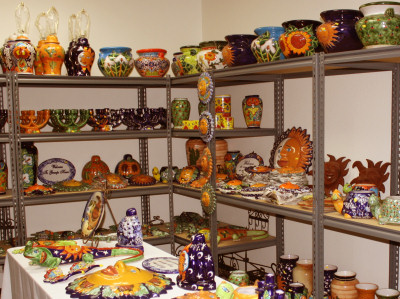 Talavera is the term used to describe faithful reproductions of the china and pottery that is made in the Spanish village of Talavera de la Reina, whose craftsmen have made tremendous contributions to the world's knowledge of fine ceramics down through the centuries.
Talavera pottery itself is a form of Majolica, which refers to all types of handmade enameled earthenware. It was first developed in ancient Mesopotamia and Egypt and was further refined in China where it became very popular. The craft came into use in Spain by the Thirteenth Century, where its development was heavily influenced by centuries of Moorish domination.
Within Mexico, this style dates back to the 16th century colonial era when it was first introduced to Mexico by Spanish guild artisans. Thus today, Mexican Talavera reflects the diverse cultural heritage inherited from the Orient, the Italian Renaissance, the Moors, Spain and the indigenous people of Mexico. Visit finecraftsimports.com for more Mexican Talavera home decor accessories.